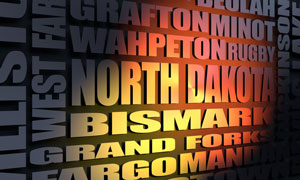 This North Dakota city maps menu page provides access to detailed maps of cities and other places that are located in this state. Each city map page features a locator map plus demographic information about the specific city — as well as a directory of organizations in that North Dakota city.

North Dakota has a land area of 69,001 square miles. The state is sparsely populated, with about 9.8 residents per square mile.
North Dakota Cities and Places *
* A CDP — or census-designated place — is a concentration of population identified by the United States Census Bureau for statistical purposes.
North Dakota Images from Pinterest
Major Cities in Each State
---
North Dakota Regional Directory Categories Menu