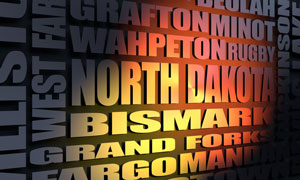 This North Dakota city maps page features a map of Bismarck, the state's capital city; it also provides access to detailed maps of cities and other places that are located in North Dakota.

North Dakota has a land area of 69,001 square miles. The state is sparsely populated, with about 9.8 residents per square mile.
Bismarck Map
This Bismarck area map shows highways as well as major roads and points of interest in North Dakota's capital city.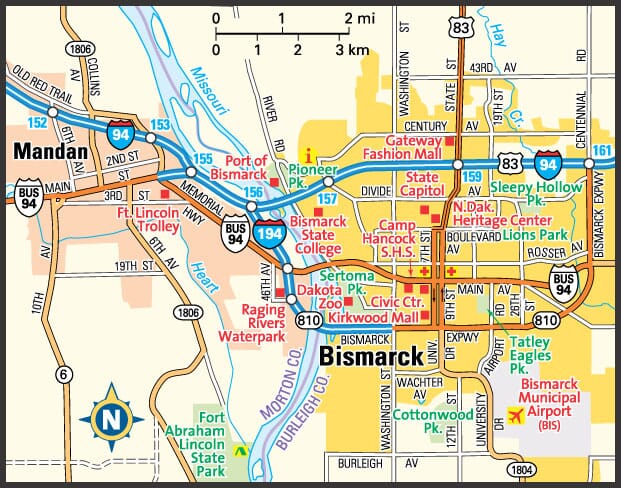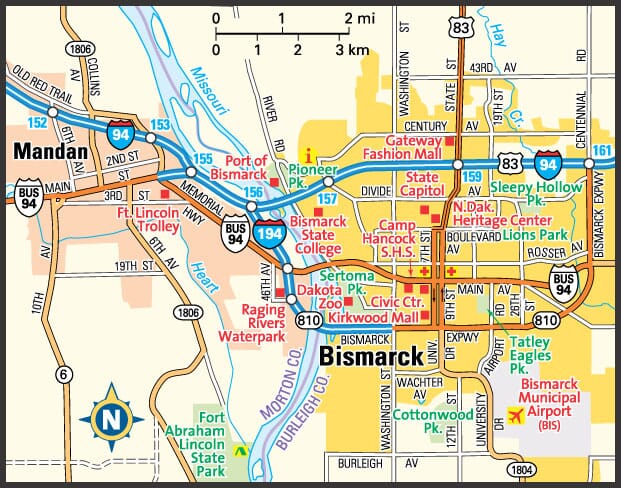 Bismarck, North Dakota Area Map
North Dakota Cities and Places *
Each city map page features a locator map plus demographic information about the specific city — as well as a directory of organizations in that North Dakota city.

* A CDP — or census-designated place — is a concentration of population identified by the United States Census Bureau for statistical purposes.
North Dakota Images from Pinterest
Major Cities in Each State
---
Copyright © 2011-2023Zeducorp. All rights reserved.
The Bismarck map hereon is © Globe Turner.
Terms and Conditions
.
North Dakota Regional Directory Categories Menu